Our Advanced Technologies
get the smile you always wanted with

Get your Dream Smile Faster & Sooner
by adding Aevo System to your braces or clear aligner treatments


An in-person consultation is always the best option when seeking the opinion of an orthodontist as the physical exam performed is essential to obtaining the most accurate information about treatment options, the treatment process, projected outcomes, and professional fees etc. However, for those wishing to chat virtually we have introduced the SmileMate Virtual Consultation, which offers an online consultation, allowing you to obtain preliminary orthodontic advice from our orthodontist and team from the comfort of your own home.
To get started, please complete the patient contact information form and upload photos of your teeth as prompted.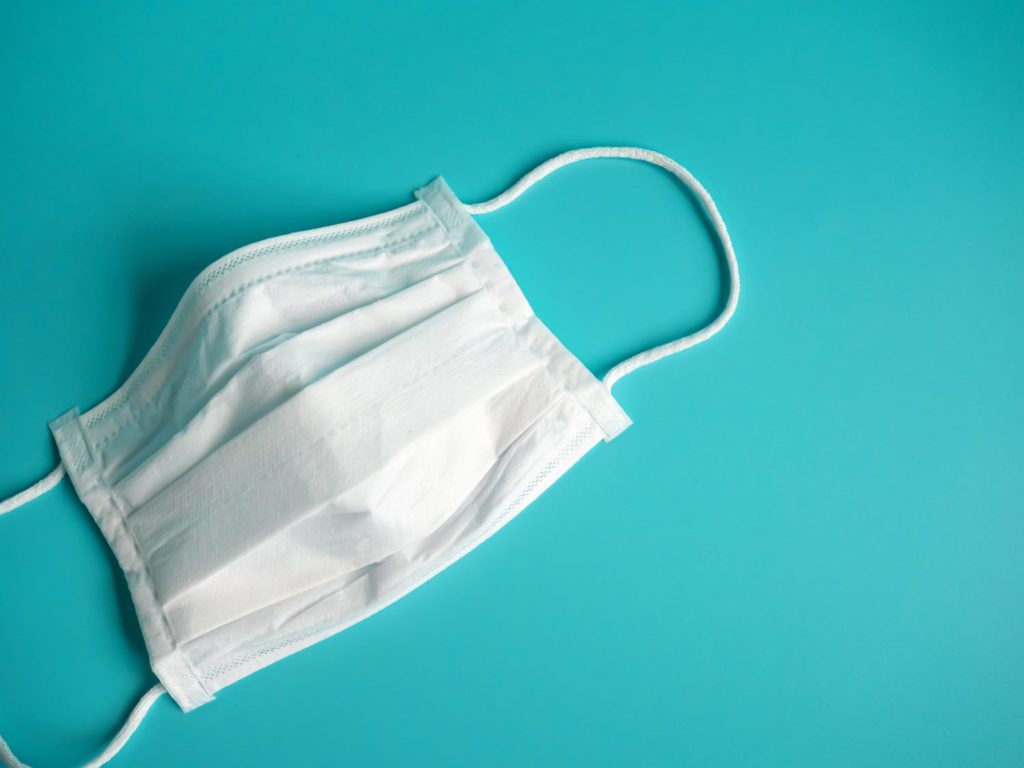 Very nice and everything was well explained.

Katherine Dunford
00:47 08 Dec 22
Best dentist ever and only the kindest peopleCarson lummerding

purple app
20:13 07 Dec 22
Very nice people and they do amazing work!

Ayden Laboucan
23:28 06 Dec 22
All the staff are so kind! I've been there for 7 years and haven't regretted a singe year! 🙂

Miriam Rookmaker
18:45 05 Dec 22
Very helpful and friendly staff and Dr Aziz was very nice as well :). All questions and concerns were addressed within the appointment. Thank you

Lisa Cardinal
18:41 05 Dec 22
Nice place thank you looking forward to new teeth!!!

Noah Chanasyk
23:30 01 Dec 22
I really like going here. The people are all really nice.

Bronwyn Paul
23:26 01 Dec 22
Always greeted with happy smiles!!!

Nathan Hempler
22:41 01 Dec 22
Good service, love coming here

Ava Bobocel
18:03 01 Dec 22
The people here are great and so caring. They are an amazing place to go.

Carter Shank
17:46 01 Dec 22
I've come here multiple times and I am super happy with the treatment, and I like all the staff they are super nice

I have been going to Strathcona Orthodontics for the past few years and I have nothing but praise for the staff. They are very accommodating and very personable. For my appointments Robyn Douglas makes the experience enjoyable. I would highly recommend choosing Strathcona Orthodontics!

Riley Engel
16:49 01 Dec 22
Love the people and the experience we share 🙂

Ally Kubicek
16:15 01 Dec 22
They have made getting braces a great experience saved my jaw.

Nicolas Kalinocka
01:07 01 Dec 22
Very nice environment and people!

Morgan Gannon
00:04 01 Dec 22
Such patient, caring and understanding staff!

My experience at strath ortho was excellence! They are very friendly and well organized. 5/5

My experience has been outstanding. The entire team has been so accommodating to my family supporting my children and my wife and I. Seeing the difference in my smile is fantastic! Thanks so much for your fantastic service 😁

Brad Koshka
19:16 30 Nov 22
I've been coming to Strathcona Orthodontics for over 2 years for my braces and I absolutely love it here!!! The ladies are so friendly and Dr. Aziz is a terrific doctor as well as an amazing, caring person!! I wouldn't go anywhere else.

brooklynn sherritt
21:27 29 Nov 22
This is a great place and everyone is nice

Kayne Wright
19:13 29 Nov 22
Been with them since 2020 and I've had the best experience with my Invisalign treatment 🙂

Libby Petersen
17:28 29 Nov 22
An excellent experience getting set-up to get my teeth fixed with these folks. They were amazing with my toddler as she had to accompany me to the office and they made her feel like a little princess while I had my appointment.

Jennifer Kirkaldy
20:49 23 Nov 22
I was just at my initial visit for braces or Invisalign and I was treated with the utmost respect and concern. I was walked through the steps at my own pace and didn't have to wait too long between seeing the different people that assist me. I would highly recommend Strathcona Orthodontics.

Kathryn Morrison
19:57 25 Oct 22
Dr. Aziz has been my orthodontist for many years and I've only had great experiences! They take great care of you and your teeth!

Juliana Stephens
17:41 22 Sep 22
Very nice service!!!Employees there are all kind and warm-hearted!

I honestly would not go anywhere else. Dr. Aziz is highly trained in orthodontics and has the sweetest personality. I am thrilled at how amazing my teeth look. Considering I've heard horror stories about those who push cheap Invisalign I wouldn't go anyplace but here.

Stacey Hume
23:08 07 Sep 22
Very kind staff, welcoming environment, efficient, and great music!

Sophie Dufault
21:46 14 Jun 22
this place is really great and i always feel like my teeth are in good hands! thanks for helping with my teeth journey! 🙂

evie vanier
14:58 14 Jun 22
Dr. Aziz is one of the most caring and compassionate orthodontists I have ever met. Super easy to talk to and she cares a lot about her patients. She is professional yet very down to earth. You can tell she really loves her job and always wears a smile and had nice things to say to her patients. She goes the extra mile to make sure your smile is the best that it can be. Kudos to the wonderful girls that work there. They are all professional and very skilled at their jobs. I am so glad I put my faith in them as I couldn't have ended up with a better result. They are the Best!! 😁

Julie Haley
00:35 13 May 22
Clean, spacious, welcoming space. Friendly staff.

Yvonne Yua
23:39 04 May 22
I saw Dr. Carlyle many years ago, about 20 years ago, he fixed my over bite and straightened my teeth. I keep getting many compliments from my dentists I have seen saying that my orthodontist did a wonderful job, my teeth are still in amazing shape, and the quality of the wires/retainers are amazing, I have had them for 14 years and they are in immaculate shape, so far has lasted half my life and hopefully more to come. My parents chose the best place and I'm very thankful for the wonderful team that has taken their time and ensuring the best quality. I highly recommend seeing them!

Kaitlyn Bruynooghe
17:42 28 Apr 22
I have only good things to say about this place. Everyone is very kind and responsible, they always have answers to your questions and make you feel at home. The atmosphere is always calming and pleasant. Dr Aziz and the rest of the team always do fantastic and painless work. They helped me get through the worst parts of treatment with smiles on their faces. I would recommend to anyone who's looking for an Orthodontics.

Has completely changed my teeth for the better. Has always been super nice and respectful. Never had a bad experience

All of the employees are extremely professional and experienced. They're very friendly and attentive. They answer questions quickly and very precisely so you're never confused or feeling left out regarding your treatment. It's been a very smooth experience so far and I'm seeing wonderful results with my invisalign!

Delaney Goodwin
19:15 26 Apr 22
I've been doing invisalign with Dr. Aziz for around a year and a half now. Its always a pleasure to see her and shes always been very informative and is always available to answer any questions i have to make sure my treatment goes as best is possible!

Aidan K-lee
08:16 23 Apr 22
Amazing people! Everyone who works there made the process of Invisalign super easy. They are always kind and make sure to check in with you at every appointment.

Chloe Mydlak
18:46 19 Apr 22
A wonderful experience from the first day we walked through the doors, Jen and Dorothy at the desk are always very helpful & friendly. My son loves going here. Would highly recommend!!!!

Sharon Hickey
13:58 19 Apr 22
Very good patient service and nice desk and very clean

Jack Keddie
17:35 11 Apr 22
We were referred to this office by our dentist and a lot of our friends come here too, we love it! Everyone is so professional and kind, it's just such a welcoming office! Appointments are easy to book, sign in is fast, the kids room is great while the kids are waiting! We look forward to coming every time! Thank you Dr Aziz you are the best!Edit July 2021: I went in for a consultation for Invisalign, Dr Aziz and staff are so caring and kind. They went over everything in detail it made me feel confident in choosing Strathcona Orthodontics for my Invisalign, I would't go anywhere else!

Great friendly service. Always on time. One child successful completed - happy with the results! 2nd child in middle of care - going well. They enjoy going there for their quick efficient appointments. Thank you Dr. Aziz team for your great ortho care.

Therese Korchinski
19:52 07 Apr 22
Everyone here is fantastic! So kind, and genuine. They really take their time and are very thorough.

Cara Hetlinger
18:28 05 Apr 22
Great place and environment!

Evan Smith
20:13 29 Mar 22
Been going here my whole orthodontic experience and it has always been amazing! Love the staff and how kind everyone is!

Kail Lefsrud
19:44 29 Mar 22
Very informative, and honest. Very friendly staff!

Kayla Sargeant
21:44 28 Mar 22
Staff is really helpful and friendly and they could make my 5y.o. son feel at ease! Great team!

Gloria Michele
22:05 24 Mar 22
Great office with super hi-tech and innovative approach to orthodontic treatments. The whole team is very knowledgeable and courteous while maintaining an uplifting and relaxing experience. The professionalism and friendliness of the team is outstanding and I would highly recommend Strathcona Orthodontics to anyone looking for unique specialized orthodontic treatment.

My brother went here before me and had as good of a time as getting braces can be, so when I came for Invisalign treatment my expectations were blown away. Nice and understanding staff with zero problems highly recommended

Very professional company starting at the reception and those involved in gathering input data to substantiate a currrent baseline state of your jaw/teeth etc, while subsequently deciphering the potential additional follow-ups based on the expert analysis of the X-rays conducted by the eyes of the radiologist coupled with the evaluation of other taken pictures in order to combined supplemental valid information to investigate the situation.

Allan Marinelli
12:51 21 Mar 22
The ladies are kind, know their stuff, and remember small details about conversations we have had, which makes me feel great about the level of service. I've been happily coming here for my orthodontic treatment and will continue to recommend Dr Aziz's services for as long as I live!

Eemaan Khan
13:57 19 Mar 22
Overall a great orthodontic experience. Big thanks to Kathy for creating a memorable yet painless experience with my least favourite activity: impressions!! You were wonderful. I am so grateful to have had you as part of my treatment today!Thanks Dr Aziz and all of the lovely friendly staff at Strathcona Orthodontics: a well oiled machine that smiles 😁

I've been going to strathcona for the past few years and I've had nothing but a great experience working with them! Everyone there continues to be very supportive and kind, always happy to see their patients. Dr. Aziz makes me feel like she is genuinely interested in my well being and has helped me gain confidence in my smile. Overall, my experience with strathcona has been amazing, and I look forward to coming to my appointments and seeing the wonderful team. I especially love seeing my favourite orthodontic assistant Lynnsey!

Really efficient, helpful and friendly! Would recommend!

Ashlie Hopmann
22:05 17 Mar 22
Strathcona Orthodontics and Dr. Aziz have been amazing for my son and daughter's braces. Everyone in the office is so nice and we always felt like they wanted to do the best possible job. Even though there must be many patients at the clinic, the staff got to know the patients and treated them as individuals.

Jane Eaket
21:03 17 Mar 22
Happy to find an excellent orthodontic team that provides excellent treatment and respects your time. Our consult with Jen and Dr. Aziz was thorough and not rushed. Answered all our questions. The team carefully scheduled around my daughter's dental extraction. She's had her Invisalign for 2 months and it is going great. She loves doing the weekly scans on her phone and the feedback has been specific and quick. Love that the weekly scans mean less in person visits. Highly recommend!

Amazing place, Dr Aziz and all the staff are wonderful. Finally finished my Invisalign today!

Amazing service! Always so nice and love to complement their clients! I have been coming here for a few years and my family comes here to. They do their very best to do the right thing.

Ainsley Ebbers
22:57 10 Mar 22
I've been with them for 3 years and their team is amazing!! Extremely kind and supportive!

McKenzee Kwan
22:59 09 Mar 22
Very cool, sometimes wait though

Cool place with cool people 🙂

Very kinda staff! Whenever I come to get my braces adjusted I'm always greeted with smiles when I enter the building. I've been a patient for 2 years and nothing has changed or made me not want to come.

Avery Klimchuk
21:52 03 Mar 22
Dr. Aziz and her team are all excellent and I've received excellent care here for almost a decade!

Devlin Patrick
20:37 03 Mar 22
I just finished my course of Invisalign with Dr. Aziz, and it was an amazing experience! They are very kind and caring here, and truly try and make it the best experience! I am very pleased with my results.

Sara Bacon
20:03 03 Mar 22
Thank you for a wonderful experience with my Invisalign! I am happy with the treatment I had as well as the results. Highly recommend!

Lisa Franks
03:37 03 Mar 22
Pretty good service and is efficient

Luke Simmonds
22:37 02 Mar 22
Great staff who are very friendly! It also has a clean environment and they take your concerns for your teeth very seriously.

Zizi Ogbonna
22:52 01 Mar 22
Engaging and friendly team who were happy to walk through different options.

Julianne Isaac Simmonds
17:56 01 Mar 22
I have two children that are currently receiving orthodontic treatments and the service is fantastic! Knowledgeable and caring staff make an amazing experience and we would not go anywhere else.

Christopher Laing
20:14 27 Feb 22
Im going thru invisalinge, and they have been supportive thru my whole journey