Our Advanced Technologies
get the smile you always wanted with

Get your Dream Smile Faster & Sooner
by adding Aevo System to your braces or clear aligner treatments


An in-person consultation is always the best option when seeking the opinion of an orthodontist as the physical exam performed is essential to obtaining the most accurate information about treatment options, the treatment process, projected outcomes, and professional fees etc. However, for those wishing to chat virtually we have introduced the SmileMate Virtual Consultation, which offers an online consultation, allowing you to obtain preliminary orthodontic advice from our orthodontist and team from the comfort of your own home.
To get started, please complete the patient contact information form and upload photos of your teeth as prompted.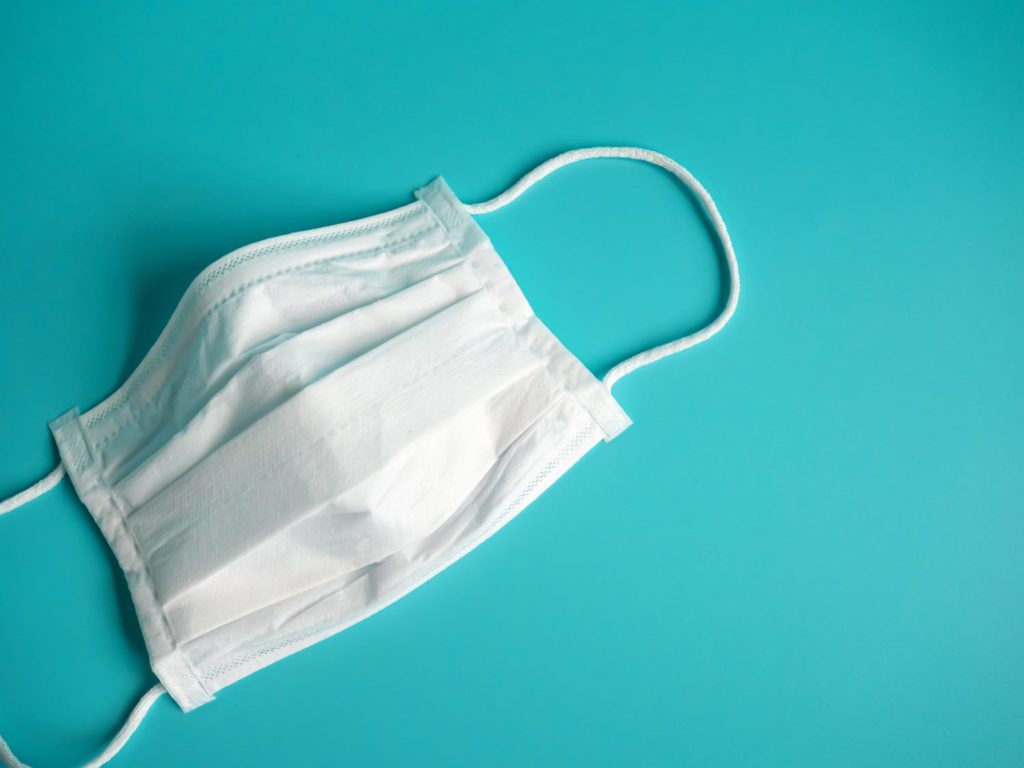 Very kind staff, welcoming environment, efficient, and great music!

Sophie Dufault
21:46 14 Jun 22
this place is really great and i always feel like my teeth are in good hands! thanks for helping with my teeth journey! 🙂

evie vanier
14:58 14 Jun 22
Dr. Aziz is one of the most caring and compassionate orthodontists I have ever met. Super easy to talk to and she cares a lot about her patients. She is professional yet very down to earth. You can tell she really loves her job and always wears a smile and had nice things to say to her patients. She goes the extra mile to make sure your smile is the best that it can be. Kudos to the wonderful girls that work there. They are all professional and very skilled at their jobs. I am so glad I put my faith in them as I couldn't have ended up with a better result. They are the Best!! 😁

Julie Haley
00:35 13 May 22
Clean, spacious, welcoming space. Friendly staff.

Yvonne Yua
23:39 04 May 22
I saw Dr. Carlyle many years ago, about 20 years ago, he fixed my over bite and straightened my teeth. I keep getting many compliments from my dentists I have seen saying that my orthodontist did a wonderful job, my teeth are still in amazing shape, and the quality of the wires/retainers are amazing, I have had them for 14 years and they are in immaculate shape, so far has lasted half my life and hopefully more to come. My parents chose the best place and I'm very thankful for the wonderful team that has taken their time and ensuring the best quality. I highly recommend seeing them!

Kaitlyn Bruynooghe
17:42 28 Apr 22
I have only good things to say about this place. Everyone is very kind and responsible, they always have answers to your questions and make you feel at home. The atmosphere is always calming and pleasant. Dr Aziz and the rest of the team always do fantastic and painless work. They helped me get through the worst parts of treatment with smiles on their faces. I would recommend to anyone who's looking for an Orthodontics.

Maddison Lang
16:59 28 Apr 22
Has completely changed my teeth for the better. Has always been super nice and respectful. Never had a bad experience

All of the employees are extremely professional and experienced. They're very friendly and attentive. They answer questions quickly and very precisely so you're never confused or feeling left out regarding your treatment. It's been a very smooth experience so far and I'm seeing wonderful results with my invisalign!

Delaney Goodwin
19:15 26 Apr 22
I've been doing invisalign with Dr. Aziz for around a year and a half now. Its always a pleasure to see her and shes always been very informative and is always available to answer any questions i have to make sure my treatment goes as best is possible!

Aidan K-lee
08:16 23 Apr 22
Amazing people! Everyone who works there made the process of Invisalign super easy. They are always kind and make sure to check in with you at every appointment.

Chloe Mydlak
18:46 19 Apr 22
A wonderful experience from the first day we walked through the doors, Jen and Dorothy at the desk are always very helpful & friendly. My son loves going here. Would highly recommend!!!!

Sharon Hickey
13:58 19 Apr 22
Very good patient service and nice desk and very clean

Jack Keddie
17:35 11 Apr 22
We were referred to this office by our dentist and a lot of our friends come here too, we love it! Everyone is so professional and kind, it's just such a welcoming office! Appointments are easy to book, sign in is fast, the kids room is great while the kids are waiting! We look forward to coming every time! Thank you Dr Aziz you are the best!Edit July 2021: I went in for a consultation for Invisalign, Dr Aziz and staff are so caring and kind. They went over everything in detail it made me feel confident in choosing Strathcona Orthodontics for my Invisalign, I would't go anywhere else!

Great friendly service. Always on time. One child successful completed - happy with the results! 2nd child in middle of care - going well. They enjoy going there for their quick efficient appointments. Thank you Dr. Aziz team for your great ortho care.

Therese Korchinski
19:52 07 Apr 22
Everyone here is fantastic! So kind, and genuine. They really take their time and are very thorough.

Cara Hetlinger
18:28 05 Apr 22
Great place and environment!

Evan Smith
20:13 29 Mar 22
Been going here my whole orthodontic experience and it has always been amazing! Love the staff and how kind everyone is!

Kail Lefsrud
19:44 29 Mar 22
Very informative, and honest. Very friendly staff!

Kayla Sargeant
21:44 28 Mar 22
Staff is really helpful and friendly and they could make my 5y.o. son feel at ease! Great team!

Gloria Michele
22:05 24 Mar 22
Great office with super hi-tech and innovative approach to orthodontic treatments. The whole team is very knowledgeable and courteous while maintaining an uplifting and relaxing experience. The professionalism and friendliness of the team is outstanding and I would highly recommend Strathcona Orthodontics to anyone looking for unique specialized orthodontic treatment.

My brother went here before me and had as good of a time as getting braces can be, so when I came for Invisalign treatment my expectations were blown away. Nice and understanding staff with zero problems highly recommended

PLASMA SIGHTS
08:04 23 Mar 22
Very professional company starting at the reception and those involved in gathering input data to substantiate a currrent baseline state of your jaw/teeth etc, while subsequently deciphering the potential additional follow-ups based on the expert analysis of the X-rays conducted by the eyes of the radiologist coupled with the evaluation of other taken pictures in order to combined supplemental valid information to investigate the situation.

Allan Marinelli
12:51 21 Mar 22
The ladies are kind, know their stuff, and remember small details about conversations we have had, which makes me feel great about the level of service. I've been happily coming here for my orthodontic treatment and will continue to recommend Dr Aziz's services for as long as I live!

Eemaan Khan
13:57 19 Mar 22
Overall a great orthodontic experience. Big thanks to Kathy for creating a memorable yet painless experience with my least favourite activity: impressions!! You were wonderful. I am so grateful to have had you as part of my treatment today!Thanks Dr Aziz and all of the lovely friendly staff at Strathcona Orthodontics: a well oiled machine that smiles 😁

I've been going to strathcona for the past few years and I've had nothing but a great experience working with them! Everyone there continues to be very supportive and kind, always happy to see their patients. Dr. Aziz makes me feel like she is genuinely interested in my well being and has helped me gain confidence in my smile. Overall, my experience with strathcona has been amazing, and I look forward to coming to my appointments and seeing the wonderful team. I especially love seeing my favourite orthodontic assistant Lynnsey!

Really efficient, helpful and friendly! Would recommend!

Ashlie Hopmann
22:05 17 Mar 22
Strathcona Orthodontics and Dr. Aziz have been amazing for my son and daughter's braces. Everyone in the office is so nice and we always felt like they wanted to do the best possible job. Even though there must be many patients at the clinic, the staff got to know the patients and treated them as individuals.

Jane Eaket
21:03 17 Mar 22
Happy to find an excellent orthodontic team that provides excellent treatment and respects your time. Our consult with Jen and Dr. Aziz was thorough and not rushed. Answered all our questions. The team carefully scheduled around my daughter's dental extraction. She's had her Invisalign for 2 months and it is going great. She loves doing the weekly scans on her phone and the feedback has been specific and quick. Love that the weekly scans mean less in person visits. Highly recommend!

Amazing place, Dr Aziz and all the staff are wonderful. Finally finished my Invisalign today!

Amazing service! Always so nice and love to complement their clients! I have been coming here for a few years and my family comes here to. They do their very best to do the right thing.

Ainsley Ebbers
22:57 10 Mar 22
I've been with them for 3 years and their team is amazing!! Extremely kind and supportive!

McKenzee Kwan
22:59 09 Mar 22
Very cool, sometimes wait though

Cool place with cool people 🙂

Very kinda staff! Whenever I come to get my braces adjusted I'm always greeted with smiles when I enter the building. I've been a patient for 2 years and nothing has changed or made me not want to come.

Avery Klimchuk
21:52 03 Mar 22
Dr. Aziz and her team are all excellent and I've received excellent care here for almost a decade!

Devlin Patrick
20:37 03 Mar 22
I just finished my course of Invisalign with Dr. Aziz, and it was an amazing experience! They are very kind and caring here, and truly try and make it the best experience! I am very pleased with my results.

Sara Bacon
20:03 03 Mar 22
Thank you for a wonderful experience with my Invisalign! I am happy with the treatment I had as well as the results. Highly recommend!

Lisa Franks
03:37 03 Mar 22
Pretty good service and is efficient

Luke Simmonds
22:37 02 Mar 22
Great staff who are very friendly! It also has a clean environment and they take your concerns for your teeth very seriously.

Zizi Ogbonna
22:52 01 Mar 22
Engaging and friendly team who were happy to walk through different options.

Julianne Isaac Simmonds
17:56 01 Mar 22
I have two children that are currently receiving orthodontic treatments and the service is fantastic! Knowledgeable and caring staff make an amazing experience and we would not go anywhere else.

Christopher Laing
20:14 27 Feb 22
Very pleasant experience with my daughter and her Invisalign. Very helpful and friendly staff.

Nicole Denham
19:51 25 Feb 22
my experience at strathcona orthodontics has always been a great one! the staff members are always very friendly and comforting. coming from someone who is very anxious when going into the dental office or orthodontist, they make sure i'm always comfortable!

dawson miron
18:44 25 Feb 22
Super friendly. Explained everything well in a way we could all understand. Wonderful experience

Jessica Botterill
16:36 25 Feb 22
I have been coming here for the last few months and have been so happy with the help and service I receive. The staff is super friendly and they answer your questions and concerns patiently. The doctor knows what she does and I have seen tremendous improvement on my teeth during these months. The office is very clean and tidy. Their customer system is very organized so you barely spend any time waiting. If anyone is looking for Orthodontic work, I highly recommend Strathcona Orthodontics. This is best one in Edmonton.

George Adimathra
18:28 24 Feb 22
Very short wait. Dental staff was very polite and professional. They worked hard to alleviate my daughters concerns about the upcoming procedure.

All staff are very kind and considerate!

Ruth Powell
23:36 23 Feb 22
I love this place! Kathy and Robyn are so sweet and make my experience so much better! I look forward to seeing them and it is such as welcoming environment!

Allison Modayil
23:08 23 Feb 22
They are polite and open, and explain everything well (Silas)

Jodi Weening
20:07 22 Feb 22
Dr Aziz is so caring and sweet. She is very thorough and her treatment coordinator Jen ensured I understood my treatment plan. The whole team is very personable, they made me feel welcome.

Lindsay Vicente
18:57 22 Feb 22
Such a friendly and knowledgeable staff. Would highly recommend!

Mike Dambra
05:20 09 Feb 22
My son and I had a great experience today. He was clearly nervous, yet all the staff immediate recognized his nerves and worked hard to put him at ease throughout the appointment. Great staff!

Christopher Fung (The Yellow Dart)
00:54 06 Jan 22
great place to get great teeth.

Daniel Castro schwab
21:04 04 Jan 22
Dr. Aziz and her staff are truly wonderful. Always friendly, professional, and efficient, Strathcona Orthodontics is a terrific office.

James W Thompson
20:32 04 Jan 22
Strathcona Orthondotics is a wonderful place full of many helpful and caring staff members. At Strathcona clinic everyone is super kind and always asking questions about my health and well being, making the overview and confirming comfort

Jenny Kapustin
20:34 20 Dec 21
Friendly and helpful people! Great first visit 🙂

Félix Dufour
05:12 17 Dec 21
Was so happy with our experience. My son was comfortable and he kept telling me "how nice everyone is". Very happy with the service we received. Thank you

Taralee Wood
18:55 15 Dec 21
Amazing people, amazing services, high quality knowledge! Thank you ! Merci beaucoup pour tout !

Josee-Anne Roy
18:23 13 Dec 21
Step one of our process finished today and braces are off! Our experience has been fabulous every step of the way. Great environment. Incredible Staff!!

Tena Stewart
18:02 30 Nov 21
One of the best dental visits I have ever had! Dr. Aziz is very knowledge, professional and caring. All the staff are amazing and friendly! Would highly recommend this team!

As a surgery case this was the best experience anyone could have possibly had! Every thing was so organized, people are amazing, results are terrific.

I am usually not one to write a review, but I was so impressed by the Strathcona Orthodontics team that I felt I needed to share my experience. Immediately when I walked through the doors, the staff were all very friendly and professional. The atmosphere and surrounding was very welcoming. The team members and Dr. Aziz are very knowledgeable and patient. They took the time to thoroughly explain the process and address my concerns. If you are looking to get orthodontic treatments, I would highly recommend Strathcona Orthodontics.

The compassion we received today has left us extremely humbled. Amazing team!!

The staff had excellent customer service. They were respectful and very helpful in explaining what the best processes would be for my 6 year old. They were honest and provided the future options and plan to monitor him to see how the new teeth grow in each year. They advised of good routine practices that were alongside with what the dentist shared with my son. He has started flossing and said all the people were nice, especially the lady who was taking photos and explaining to him what he had to do so she could take the pictures for the orthodontist to see inside his mouth. She is very good with children. An excellent experience. I highly recommend for those wanting wise honest advice. Great with children and took the time to answer all our questions well.

Kate Bakker
03:45 26 Oct 21
Our family experience at Strathcona orthodontics has been amazing. The attentiveness and care Dr. Aziz and staff offer us is outstanding. Appointments are always on time and pleasurable. I would recommend Strathcona Orthodontics to anyone at any age.

Palates Kitchen
18:17 20 Oct 21
Best place I've been to. From the front office to Dr Aziz, everyone is phenomenal

Tyler Ross
00:59 20 Oct 21
The ladies are very nice and informative

Sarah Town
23:10 15 Oct 21
I've been looking for an orthodontist for about 2 years and I can finally say that I found the best orthodontist ever at Strathcona. Dr.Aziz is very professional and knowledgeable, she tries to provide the best solution for you. I recommend her if you need good advice. Staff there very friendly and funny.

Cristina Triboi
08:17 15 Oct 21
Very friendly, compassionate staff. Professional atmosphere.

Joelle Donnelly
15:43 14 Oct 21
I'm currently going through my Invisalign journey with Strathcona Orthodontics and have received the best care each and every visit. Every single staff member has always been very personable and extremely kind! They truly go above and beyond to make sure you are set up for success. My most recent appointment with Lynnsey was fantastic; very professional and efficient, yet attentive and super friendly! Would recommend in a heartbeat!

Jordyn Simpson
05:46 27 Sep 21
We are always greeted by friendly faces and have had nothing but pleasant experiences. They are very patient and understanding with youth patients that can be stubborn with taking care of their appliances.

Tanya Jacques
17:37 21 Sep 21
Especially efficient and welcoming staff, always available to answer questions and make things workable for particular needs. The ambience is colourful and more relaxing than usual dentistry clinics, - bright and warm.

Kim Reimnitz
15:53 16 Sep 21
Staff were friendly and dentist was very thorough when presenting options. Beautiful office!

Nancy Armstrong
05:17 02 Sep 21
What a great clinic space and amazing team of professionals. My son LOVES going to the see Dr. Aziz and her team. They have a super cool lounge with bean bag chairs and iPad games for kids while they wait for their appointments. The staff is super fun and patient with my 6 year old son. The office always has some kind of draw or competition running to help keep the kids motivated to take care of their teeth and orthodontic appliances.

Victoria Sandhu
00:42 02 Sep 21
Very informative consultation and looking forward to the treatment plan and recommendation!! Staff are all very friendly and helpful!!

Denise Poirier
22:10 01 Sep 21
I've been seeing Dr. Aziz for some orthodontic treatment for a few months now, and I am extremely happy with the quality of treatment here! Dr. Aziz, and all of the staff at Strathcona Orthodontics clearly enjoy what they do, and this creates a positive, comfortable environment for patients. Staff are all knowledgeable, and do great work. I highly recommend them for anyone looking to get orthodontic treatment.

Patrick Tamm
17:48 26 Aug 21
We had a great experience. Highly recommend!

Audrey Inouye
20:01 20 Aug 21
The staff are really friendly and helpful. Beautiful and clean office that doesn't make my son stress.

Teresa Cavanaugh
17:24 10 Aug 21
Had a loose wire on my permanent retainer...gotright in before the weekend...Kathy did a great job!.Thanks so much!

Ross Clarke-Davies
18:54 23 Jul 21
Dr. Aziz and her staff are wonderful - an efficient and extremely professional office. Friendly and kind staff that make you feel welcome and comfortable.

Jean Oliver
18:06 23 Jul 21
I was excited to share my experience here. After three months of Invisalign, I have more even upper teeth than before. Thank you Dr. Aziz, Robyn, and Kelsie for your help. Actually, I was afraid that my teeth will be protrusive after treatment at the beginning and call the office. They explained everything to me and they are really professional. Now my teeth were more beautiful than before. I believe I will have a beautiful smile arch at the end of this year. Highly recommended here. What you should do is trust Dr. Aziz and her team and they will give back you a big smile.

Had a good dose of laughter at my appointment today and so pleased with the way things are progressing..starting with elastics tonight..looking forward to next appt.

Mona Duschek
00:39 22 Jul 21
Staff were outstanding! Clinic was clean and effecient. I'd give them a higher score if mathematics allowed it. 5/5

Jeffrey Pisklak
19:54 20 Jul 21
Extremely friendly and knowledgeable staff. It is wonderful how personable everyone is. My children have only had the best orthodontic care.

PT Bendoritis
18:31 20 Jul 21
I had a great experience here! They got me in right away, and were very helpful and friendly. I highly recommend coming here!

Rebecca Li
22:34 15 Jul 21
For my emergent situation of fractured anterior teeth, the team at Strathcona Orthodontics was great to get me in to obtain updated radiographs, photos and models. Kitty was really great in her attention to detail and her efficiency.

Neelam Chawla
15:11 14 Jul 21
Great experience as always! Lynnsey was top notch and everyone there are great at what they do and are super personable.Teeth are also the best they've ever been!

Ryan Zacharias
17:33 12 Jul 21
They were knowledgeable and answered all my questions about treatment options. They're willing to work with you to make it affordable which I found very generous of them. I'd definitely recommend this place!

Nikkie Komarnisky
18:03 09 Jul 21
The team at Strathcona Orthodontics do a fabulous job from beginning to end. They provide a high level of service, make you feel welcome and valued as a patient and deliver first class results. If I had to go through this process again I wouldn't go anywhere else. Thank you Dr Aziz and everyone at Strathcona Orthodontics.

Dave Ozubko
12:52 09 Jul 21
This was my first visit to Strathcona Orthodontics and everyone treated me as if they already knew me. Very friendly and personable staff. Dr. Aziz took the time to explain everything to me and was able to provide a solution that I will work for me. Thank you.

Belinda M.
19:15 07 Jul 21
Such a great experience here at Strathcona Orthodontics. The staff are amazingly kind and Dr. Aziz is so great with the kids and her expertise is second to none. We have had nothing but positive experiences here.

Eva Sveinbjornson
16:59 06 Jul 21
It was a very welcoming experience for me and my son. Dr. Aziz and her team provided warmth and care, answered all our questions, and made us feel like we were in great hands. Thank you!

Robert Piazza
15:31 06 Jul 21
We love going here and they are good at what they do. The doctor and the people who work there are nice! They care about how you feel and address any concerns you have accordingly.

Went for a second opinion consult & the staff were amazing! Explained everything clearly & allowed us to create a plan that did not include jaw surgery.

Rachel Devereux
23:03 23 Jun 21
Beautiful office, friendly, competent staff and easy going atmosphere. We are happy to be patients here and look forward to continuing our orthodontic journey with Strathcona Orthodontics.

Kaylee McKinney
00:53 23 Jun 21
The staff is always amazing and so friendly, we wouldn't choose anywhere else.

Bryan Ebbers
22:41 22 Jun 21
Excellent service and very caring staff!

Kathryn Friesen
23:27 16 Jun 21
Front desk staff is on top of their game. The Invisalign specialist are attentive & have really great bed side manners… overall happy with my experience.

Falyn Hannigan
22:53 16 Jun 21
We were referred here by friends and are so happy we were! The staff at Strathcona Orthodontics were all very friendly and welcoming! Covid protocols are in place and we felt safe there. Dr Aziz also made my daughter feel involved in her treatment decision, and was very knowledgeable. She clearly explained all of our options which was very helpful for us in making our decisions! We highly recommend Dr Aziz and her team!

Colleen Connors
17:19 15 Jun 21
Friendly knowledgeable service

Stephanie Carr
20:04 14 Jun 21
This is the best Orthodontist in town. I came here as a child to get braces and they did an amazing job, my teeth are still straight today. Such nice staff and the facility is a fun place with prices, gifts, free coffee (pre Covid) and it's beautiful inside. I still come back as an adult for any maintenance or corrective orthodontic work (linear wire repair). So don't waste your time looking anywhere else, this is the place! I will take my own kids to this clinic when they need braces.

Natalie Marcotte
20:08 11 Jun 21
Very wonderful staff, everyone was so friendly and professional. Dr. Aziz was amazing with my 8 year old son. Would highly recommend this office for anyone requiring orthodontic care!

Rachel Borges
23:38 02 Jun 21
My son has now received two "orthodontic recare exams". At both appointments Dr. Aziz and Melissa Dennis were knowledgable and kind! I appreciate that Dr. Aziz also gave me advice on my 3 year old (not at the appointment with us). 🙂

Maureen Sutton
18:13 02 Jun 21
Had a great consult today! Everyone was very easy going and knowledgeable about the treatment process I am undertaking. They made me feel comfortable and confident in their services.

Emmanuella Ennison
23:38 22 Jul 21
The visit was smooth and free of any issues! The staff was super kind and friendly!

Alicia Errington
19:02 20 May 21
Horrible customer service. Extremely disrespectful and contemptuous staff.

Alice Huang
21:39 20 Dec 21
Go elsewhere, like a lot of places this one is not what it seems. Listed as a pretty good place for braces but they are actually no where remotely close. That could have something to do with all the fake 5 star reviews. Prices are too high for entry level medical such as dental. Very un organized, reception is lacking communication skills and then theres the useless dentists who do their job so poorly any reddit or google search will reveal they're doing it wrong.