Our Advanced Technologies
get the smile you always wanted with

Get your Dream Smile Faster & Sooner
by adding Aevo System to your braces or clear aligner treatments


An in-person consultation is always the best option when seeking the opinion of an orthodontist as the physical exam performed is essential to obtaining the most accurate information about treatment options, the treatment process, projected outcomes, and professional fees etc. However, for those wishing to chat virtually we have introduced the SmileMate Virtual Consultation, which offers an online consultation, allowing you to obtain preliminary orthodontic advice from our orthodontist and team from the comfort of your own home.
To get started, please complete the patient contact information form and upload photos of your teeth as prompted.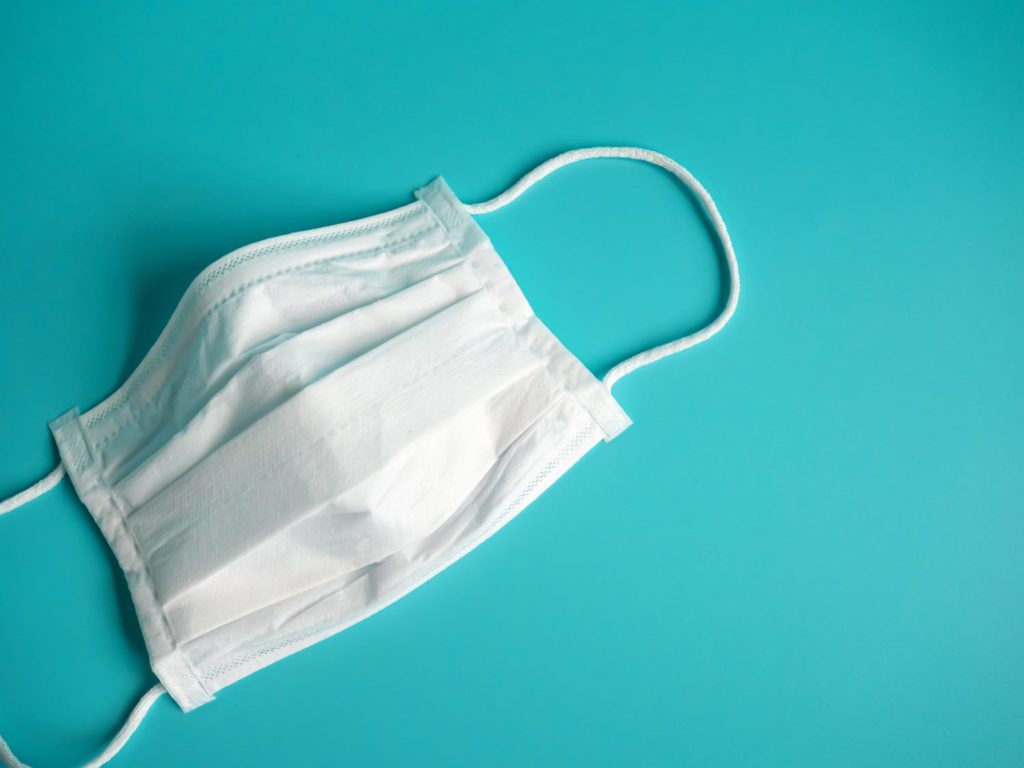 Staff are so helpful. We were given multiple options and everything was explained clearly. Highly recommend.

Diana Davidson
16:42 27 Nov 23
There is a $100 upfront consultation fee but it's worth it. Dr. Aziz is not only professional but also ethical. She has the patients' best interests in mind.

George Niu
05:01 02 Nov 23
I was just at my initial visit for braces or Invisalign and I was treated with the utmost respect and concern. I was walked through the steps at my own pace and didn't have to wait too long between seeing the different people that assist me. I would highly recommend Strathcona Orthodontics.

Kathryn Morrison
16:26 28 Sep 23
Genuinely the best experience I've ever had at the orthodontist. My Invisalign treatment started in 2021 as my teeth had multiple gaps and an overbite. Dr. Aziz and the orthodontic technicians were all extremely friendly and explained everything very clear for both years of my appointments. I couldn't be happier with the results of my treatment. The appointments were easy to book with the nice ladies at the front desk and overall it was a great atmosphere. I never left my multiple appointments with dissatisfaction. I would recommend this place to anyone looking to get Invisalign. Thank you Dr. Aziz and everyone at Strathcona Orthodontics.

Dr Aziz and the Strathcona Dental Team have been great, during all my visit. From transfers of care up until receiving my treatment for Invisalign! super excited and felt very welcomed. the team is super helpful.On the other hand, as for the financial concerns, not mentioning names, my experience have not been too pleasant. Not just once, but during all my visits.I understand everyone has their off day, but I felt like I did something wrong to anger or annoy this individual. I feel scared to ask for clarification about my payments. I understand my part for billing but it always great to be heard which I felt was not there. I didn't feel welcomed and valued as a patient. I felt that my concerns were unheard, and felt like a inconvenience. I was spoken to in a condescending matter. It has been affecting me and weighing on me. I thought about it thoroughly before a review. I just want to let it out. I hope this review can be respectfully taken into consideration.Working in patient care myself, I do my best to ensure that everyone feels comfortable and understood. I believe it is important to establish a good relationship between worker and client to make good connections. Unfortunately, I did not feel that I was treated in such manner regarding the financial concern. I hope that other patients do not have this same experience.<3 :D

Victor Trinh
20:24 22 Aug 23
Excellent communication, informative and very friendly!!

Geoff Brimacombe
22:30 11 Aug 23
Never had a negative visit. Everyone here makes you feel welcomed. The results I have gotten are great as well

Kade Young
14:33 10 Aug 23
Completely positive experience. From my first visit, I felt welcomed. The office seems to run like a well-oiled machine. All staff are friendly and super helpful. During my consultation I was given all the information I needed to make an informed decision on orthodontic treatment and the options available to me, and never felt pressured to decide right away. I am very happy to have chosen Strathcona Orthodontics for my treatment 🙂

Brittany Millson
19:40 21 Jul 23
Second time will hopefully be the charm for me. I had braces with Strathcona orthodontics as a child and invisalign as an adult, both experiences were great. Dr. Aziz is a practiced professional especially in the field of Invisalign. My treatment took just under one year and it gave me a smile worth showing off! Thanks Dr. Aziz and Strathcona Orthodontics

Daniel Coffey
19:31 19 Jul 23
We have been coming to Strathcona Orthodontics for over 6 years now and they take such good care of my kids & the staff are so friendly & great at what they do!

Shannon Bird
18:40 17 Jul 23
The care here is so good. My son receives constant encouragement caring for his teeth. and the entire staff is friendly and accommodating. They even sent us elastics in the mail to save us the hour and a half drive to come get them. My Second Son is coming to the end of his orthodontic journey and we are again impressed with the care we get here from the front desk to the dental chair.

Cindy Syrnyk
16:38 17 Jul 23
I have nothing but amazing things to say about Dr. Aziz and her team. They really do care about you and your comfort. The entire team helped me get the most beautiful smile for my wedding day. Very clean, organized and efficient. I hope anyone who is thinking about Strathcona Orthodontics, just do it.

Always accommodating and happy. It's a pleasure coming in.

Brad Freeman
17:02 12 Jul 23
We've been going here for about 8 years and everyone is great. Never felt more welcomed. Everyone is amazing here. Dr Carlyle and Dr. Aziz have been amazing during our experience.

Amanda Harcus
15:44 06 Jul 23

Logan Rinas
16:53 26 Jun 23
They have gone above and beyond for my kids. Thank you 😊

Melissa Tuleta
20:35 22 Jun 23
Staff is friendly and my daughter and I both felt very comfortable and confident in the treatment plan!

Great first experience getting our son Invisalign.

Jodi Desjardins
18:13 19 Jun 23
100% recommended! The team is great, they are really nice and helpful. Dr. Aziz is very thoughtful and thorough. It has been the best decision to follow through with Invisalign with them. Thank you

Maria Areli Lorenzana Carrillo
17:15 19 Jun 23
Fantastic experience! My results with the Invisalign braces are beyond my expectations. The staff are great and the support has been great. Dr. Aziz is outstanding, my wife and I both had Dr. Aziz support us through the entire process, very pleased!

Brad Koshka
15:29 19 Jun 23
We love this place! Dr. Aziz and team provide my teen with excellent orthodontic care. Thank you!

Tracy Secker General Manager Edmonton & St. Albert
19:14 25 Apr 23
The staff at Strathcona Ortho are excellent. I would highly recommend them to anyone, and am grateful for the excellent work that they do.

Amazing people to work with, very client centered and family oriented. Every staff member is wonderful and kind. Highly recommended!

Alyce McNelly
21:03 11 Jan 23
They've always been helpful. And passionate for their clients.

Nathan "WinningRayz" T
01:44 11 Jan 23
Best orthodontist in town with the most wonderfull staff ever! They are so kind and considerate to their patients and do amazing work! Dr. Aziz takes her time to explain all the treatment options to us, love the way she talks to my son and makes him understand things in simpler terms and in such a friendly manner! Can't recommend this place enough for all your orthodontics need!

Such patient, caring and understanding staff! Always awesome!

Everyone at this clinic is kind, welcoming, and gentle with their approach to the orthodontic experience. Dr.Aziz is a fantastic orthodontist and extremely knowledgeable in her field. I had three other consultations with different orthodontists, and none listened to me and tried to get to the root of my jaw problem the way that Dr.Aziz did. You will be in good hands if you come here!

Patricia Rojek
20:23 06 Jan 23
We were referred to this office by our dentist and a lot of our friends come here too, we love it! Everyone is so professional and kind, it's just such a welcoming office! Appointments are easy to book, sign in is fast, the kids room is great while the kids are waiting! We look forward to coming every time! Thank you Dr Aziz you are the best!Edit July 2021: I went in for a consultation for Invisalign, Dr Aziz and staff are so caring and kind. They went over everything in detail it made me feel confident in choosing Strathcona Orthodontics for my Invisalign, I would't go anywhere else!

Highly recommend! Staff are always friendly, extremely knowledgeable, and provide you the best experience possible.

I love the workers, they are so nice, and I love the draw stuff they do too!

The staff is very friendly here, and the fish tank is a bonus.

Anna Clark
23:58 21 Dec 22
Was so happy with our experience. My son was comfortable and he kept telling me "how nice everyone is". Very happy with the service we received. A year later and you guys are still fabulous. So clean and so friendly. Thank you

Taralee Wood
21:55 21 Dec 22
Friendly and efficient care!

Cara Huseby
18:24 21 Dec 22
Strathcona Orthodontics has a great and supportive team that has helped me start my Invisalign journey! Great customer service and extremely attentive team!

Dr. Aziz is an amazing orthodontist- she is detail oriented and goes the extra mile for her patients. Her staff are extremely friendly and kind and very accommodating for appts. Thanks for everything !

leanne craig
16:36 20 Dec 22
Strathcona Orthodontics is fantastic. My 9 year old has had a great experience getting Invisalign. Staff are friendly and they go above and beyond to support you! Highly recommend.

Melanie Robinson
16:34 20 Dec 22
After a horrible experience with a different Orthodontics we moved to Strathcona Orthodontics. I've had 3 kids now use the Invisiline system with huge success. The staff is amazing and welcoming and professional. Cannot say enough good things.

My daughter Julia has been going here for more than five years and we have seen great improvement on her smile. She always comments on the welcoming reception and friendliness of the staff. Thanks so much!

Ken Froese
01:52 20 Dec 22
Absolutely the best orthodontics office. My daughter is almost finished her treatment and my son starts in February.

Greta Gerstner
16:39 19 Dec 22
Everyone here is so welcoming in this office. It has the nicest environment and they are always very helpful! 10/10

margaret gregory
15:54 19 Dec 22
Exceptionally clean, very courteous, and excellently knowledgeable staff.

Eryn White
04:10 17 Dec 22
Friendly staff, welcoming environment & great ortho work.

Stephanie Hartlen
21:27 15 Dec 22
Thanks to everyone who helped me get the handsome smile I dreamed to have at the Strathcona keep doing the amazing work❤️🔥❤️

RAGING soon
20:12 15 Dec 22
I have had a great experience here, as someone who is very freaked out by this stuff the staff made me feel welcomed and safe. -Hayley, 13 yrs

Amy Elliott
14:26 15 Dec 22
I had done treatment and I found marvellous results in 2 months less time than estimated! Great place.

Wonderful staff. Knowledgeable, personable and efficient.

Wendy Sligl
22:03 14 Dec 22
Coming to Strathcona Orthodontics has always been a positive experience. The staff is very friendly and answer all our questions. I wouldn't think of going anywhere else.

Susan Halverson
19:23 14 Dec 22
Love see you everyone who work there

Calli Martin
18:36 14 Dec 22
Dr. Aziz and her staff have all been so wonderful. You are always greeted with a happy face when you come in, and everyone makes the visit pleasant. They are efficient, knowledgeable and I feel great trusting my orthodontic care with them.

Jillian Zielke
17:33 14 Dec 22
I have been going here for a few years and I have had a great experience very friendly staff. Would recommend

dusty pink
18:10 13 Dec 22
amazing staff. i am so happy with how my teeth are turning out and the hard work that everyone has put in to get my teeth to where they are now. Thank You!

Kaitlyn Cornet
18:37 12 Dec 22
I am so happy that I chose Strathcona Orthodontics to guide me through my Invisalign journey. The staff has been so helpful, friendly and understanding. Dr. Aziz is so helpful and always so happy, even on a Monday morning...lol. Thank you all for all you do to help people through the teeth straightening journey, YOU ALL ROCK!!!!!

Michelle Draper
16:30 12 Dec 22
Super friendly, informative, supportive care. Would recommend to anyone.

Erin Martinson
20:48 09 Dec 22
Very nice people and great service!

quinn gleddie
20:47 09 Dec 22
Been going here for a few years now and it's great every-time! Staff are very friendly, and every appointment is quick and efficient.

Jordyn B (Jordynanddaisy)
19:17 09 Dec 22
Everyone is super friendly, very supportive, and great at their jobs. A great place for orthodontic work!! Thanks!

Aaron Waldon
18:05 09 Dec 22
Nice group of ladies. When my daughter had a hard time they are very understanding and we're doing their best to give her the space she needed. Which mean they are concerned about the person and not pushing patients around to get their job done with no care.Wish more health care was like that!!

jeff Zeballos
17:08 09 Dec 22
Really nice service, we always enjoy going here.

Lesley Harrington
16:27 09 Dec 22
Very good experience! Happy with the results!

Marcail Patrie
23:20 08 Dec 22
I really like Strathcona Orthodontics I have been there with my kids. They have always been super nice and kind to us. Chargers close to the seating for different devices and they also have lots of seating. There quick to help you and get you in and out efficiently.

Stacey Leaman
20:31 08 Dec 22
Best orthodontist, reasonable price! Everyone that works there is super friendly, and helpful

Bobby Dalshaug
19:51 08 Dec 22
Staff and Dr. Aziz are all amazing, kind and very knowledgable! Highly recommend Dr. Aziz and her team!

Elaina Jackson
17:16 08 Dec 22
Very nice and everything was well explained.

Katherine Dunford
00:47 08 Dec 22
Best dentist ever and only the kindest peopleCarson lummerding

purple app
20:13 07 Dec 22
Very nice people and they do amazing work!

Ayden Laboucan
23:28 06 Dec 22
All the staff are so kind! I've been there for 7 years and haven't regretted a singe year! 🙂

Miriam Rookmaker
18:45 05 Dec 22
Very helpful and friendly staff and Dr Aziz was very nice as well :). All questions and concerns were addressed within the appointment. Thank you

Lisa Cardinal
18:41 05 Dec 22
Nice place thank you looking forward to new teeth!!!

Noah Chanasyk
23:30 01 Dec 22
I really like going here. The people are all really nice.

Bronwyn Paul
23:26 01 Dec 22
Always greeted with happy smiles!!!

Nathan Hempler
22:41 01 Dec 22
Good service, love coming here

Ava Bobocel
18:03 01 Dec 22
The people here are great and so caring. They are an amazing place to go.

Carter Shank
17:46 01 Dec 22
I've come here multiple times and I am super happy with the treatment, and I like all the staff they are super nice

I have been going to Strathcona Orthodontics for the past few years and I have nothing but praise for the staff. They are very accommodating and very personable. For my appointments Robyn Douglas makes the experience enjoyable. I would highly recommend choosing Strathcona Orthodontics!

Riley Engel
16:49 01 Dec 22
Love the people and the experience we share 🙂

Ally Kubicek
16:15 01 Dec 22
They have made getting braces a great experience saved my jaw.

Nicolas Kalinocka
01:07 01 Dec 22
Very nice environment and people!

Morgan Gannon
00:04 01 Dec 22
The staff are very nice, helpful and sweet. I have had a great experience.